Application Guide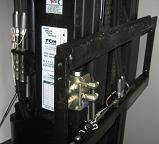 Good Things to Know...
 Ditto Valve™ kits use HydWire™ hose conductors. HydWire™ hose ends are available in common sizes & styles including JIC, Metric, JIS, For-Seal and more.

 HydWire™ hydraulic hose assemblies fit in the standard over-the-mast hose reeving of forklifts. When installing the Ditto Valve™ kit you simply replace the pair of existing over-the-mast auxiliary hoses with HydWire™ hose assemblies, and you now have power and control at the carriage. It's that simple!

 The Ditto Valve™ kit universal selector switch mounts easily onto common round, dash-mounted valve levers; other styles may require some accomodation. "Soft Touch" switches are a type common to lift trucks, readily available locally.
 The Ditto Valve™ kit offers two distribution valve choices: (A) The 20 gpm valve genero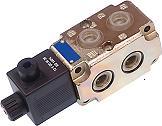 usly handles the volume and pressure needs for large clamps; (B) The 8 gpm works with lower gpm attachments like side shifting fork positioners. It nests neatly between the carriage fork bars, out of sight and away from damage. It can even be separated into halves for greater installation flexibility.
You can visit the Cascade, Bolzoni Auramo, Long Reach, or Rightline site for your attachment specs.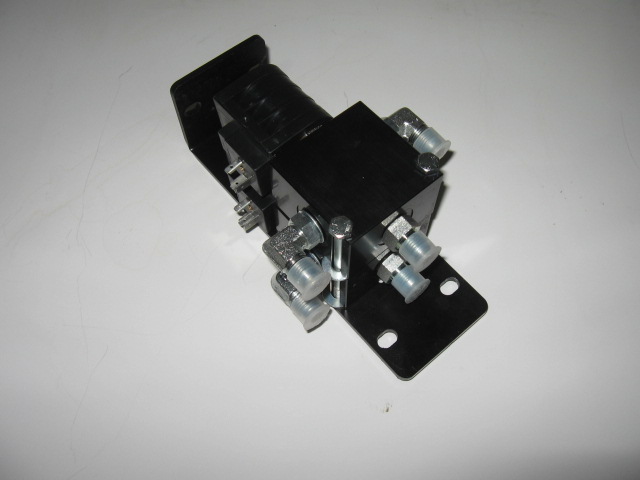  HydWire™ replaces common wire reinforced rubber hydraulic hose.
 The Ditto Valve™ Kit fits on nearly every brand including AC, Caterpillar, Clark, Crown, Daewoo / Doosan, Hyster, Hyundai, Kalmar, Komatsu, Mitsubishi, Nissan, Tailift, TCM, Toyota, and Yale forklifts. HydWire™ hoses fit in place of reinforced rubber and most plastic hydraulic hose.
 The Ditto Valve™ Kit meets ANSI/ITSDF B56.1-2009, sec. 7.25.7 for release of load bearing clamps!
 Use the Ditto Valve™ Kit Pricing Guide to aid quoting your installation. Call us for quoting assistance if your model uses twin line or plastic hose, or if you're unsure what type of hose your forklift uses.
Call... 616-866-6360
For Kit Pricing & Estimating Your Installation, use our Ditto Valve Kit Order Form.