Overview
INTRODUCING…


The Ditto Valve™ Kit is an innovative method for adding hydraulic functions* onto forklifts already fitted to the carriage with wire reinforced auxilliary hoses.
THE FASTEST WAY TO DUPLICATE YOUR VALVE… hence DITTO!
Ditto Valve™ maintains the original clear view for operator safety.
Ditto Valve™ is an economical solution for aftermarket-added functions. Savings of up to 50% over reel-based methods.
Ditto Valve™ is at home in Logistics, forklift sales, and dealer short-term rental fleets.
Ditto Valve™ is easy to install, removable & reusable; complete wiring harness is a snap! (Approximate kit installation time: 2-3 hours in-shop,3-5 on-road)

Attachments work at full speed

!
Meets ANSI/ITSDF B56.1-2009, sec 7.25.7 for releasing load bearing clamps!
*(Also known as adding fourth or fifth valve or function)
How Does It Work?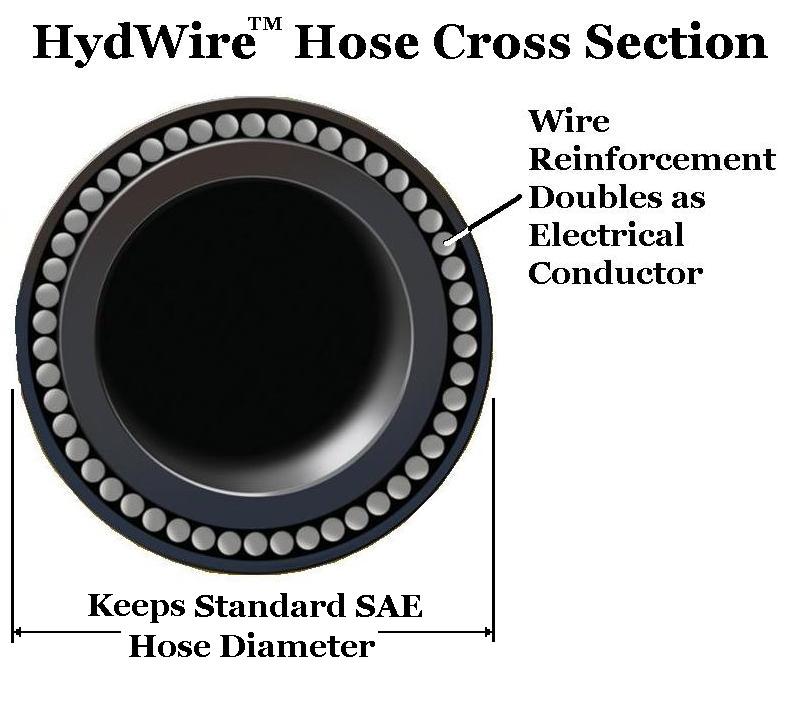 The Ditto Valve™ Kit has no reels or batteries! It uses patent pending HydWire™ hydraulic hose assemblies to bring power and control to the carriage.
HydWire™ hoses fit in existing over-the-mast hose reeving & look like any other hose, but capture the wire reinforcement for use as an electrical conductor.
The Ditto Valve™ Kit uses a distribution valve that you mount on the carriage or attachment. Our Low Profile valve practically disappears from view between the fork bars!
Included In The

Ditto

Valve™

Kit...

HydWire™ hose assemblies
Distribution solenoid valve(s)
Two straight and four 90° hydraulic fittings
Universal Mounting Bracket
Handle-mounted "Soft Touch" selector switch assembly
Complete wiring harness
Instructions.
Installs Easily!
Simply Remove Existing Aux Hoses & Replace With HydWire™ Hoses.
Install Universal Wiring Harness.
Attach The Valve to the Carriage or Attachment.

You're done!
Easy to Quote Your Installation!
Use the Ditto Valve™ Kit Pricing Guide to assist quoting your installation on forklifts from AC to Yale. HydWire™ hoses fit in place of reinforced rubber and most plastic hydraulic hose.
NOTE: The Ditto Valve™ kit is universal in design; occasional adapting may be required.
Ditto Valve™ is sold only through forklift dealers. Ask your dealer about Ditto Valve™!
Call... 616-866-6360
For Kit Pricing & Estimating Your Installation, use our two-step Ditto Valve Kit Pricing Guide.